Visual Storytelling is Still Key in Establishing Brand Trust
Getty Images recently unveiled the results of its Visual GPS research, which revealed the key forces driving purchasing decisions among consumers across South East Asia. It outlined that sustainability is hugely important to people living in South East Asia, yet almost three-quarters prioritize convenience over the environment — a much higher statistic than other major, global regions.
A key area of concern for consumers in South East Asia both before and during the Covid-19 pandemic is that the desire for realness and truth in advertising has not changed. It is still important that brands portray authenticity in their communications by capturing people's true lifestyles and cultures.
For brands, getting realness and inclusion right is crucial in the "new normal" people find themselves living in, as they are all dealing with a high degree of uncertainty, said Kate Rourke, head of creative insights for APAC at Getty Images.
"In order to establish brand trust through visual storytelling, truth, tolerance, and transparency are key. It is important to remember the need to be inclusive in our visual choices; people want and expect imagery to be representative of themselves and the world they see around them," she explained.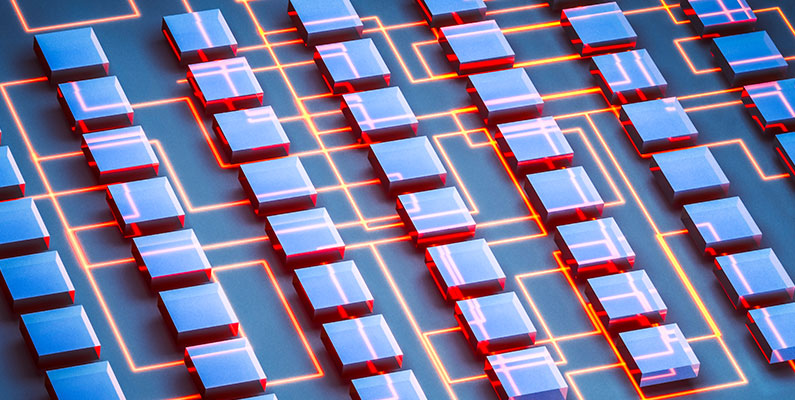 "Interestingly, we also saw that consumer sentiment toward technology hasn't changed. Technology is arguably the one that created the greatest amount of dynamic tension both for South East Asia and for the rest of the world. Technology adds the convenience many consumers crave, but there is concern around our personal data and cybersecurity."
She continued: "On the one hand, 93% of people in South East Asia said having a mobile device helps them feel connected to those that matter most, contrasted with 74% believing 'there will be a major cyberattack in their country.'"
Rourke spoke to The Drum after the launch of Getty Images' Visual GPS report, which together with YouGov surveyed more than 10,000 consumers and professionals in 26 countries globally, and identified the four key forces in 2020 that are driving purchasing decisions. They are sustainability, technology, realness and wellness.
The report found that before and during the pandemic, search increases around "diversity" went up 375%, "Asian Business Woman" went up 269% and in Thailand, "LGBT" went up by 230%.
Fully 88% of those surveyed said it was not enough to have people of various ethnicities, backgrounds, and appearances in advertising but that they expect companies to do a better job at capturing lifestyles and cultures in SEA. And 68% stated they had been discriminated against, with body type noted as the main form of discrimination people had faced.
Getty has also seen search terms across its platform for working from home up 4,200%, online shopping 981% and online learning 1,500%. "Telecommuting" as well as "virtual meeting" are new significant search terms across SEA.
Words like "Together," "Joy" and "Wellness" increased as search terms by 1,500%, 900% and 235% respectively since lockdowns began, as well as searches for "Home Workout" and "Positive Thinking," reflecting the integral role that wellness plays in SEA and signifying how people are looking to visualize the concept.
Taking all this into account, visualizing the new ways in which people are connecting, and the humanizing element of technology, are key. Integrating the use of apps and smart tech usage into lifestyle, industry, education, and business content and showing technology as an enabler in everyday lives is also important.
In order to choose visuals that will resonate, brands need to start with their customers. They need to ask: "What values and issues are motivating their lifestyles?"
"As we can see from the Visual GPS report, being relatable is a key focus for consumers. People in South East Asia want to see the diversity of all kinds and expect brands to capture their true lifestyles and cultures. Ensuring your visuals resonate on this personal level will help you create more engaging content for customers," Rourke said.
"Being transparent in your brand communication is something consumers value highly key; 8 in 10 people in South East Asia want to know what goes on behind the scenes when a product is being produced. One way of doing this is by bringing your customers on your brand journey — let them see how you are developing your business story, creating your products and working with your employees. Pulling back the curtain and allowing your customers to visualize how your business runs will create greater engagement and trust."
She added: "By having these insights, you can then build a much more effective visual strategy and develop your branding, and content selection, based on the visuals you know will resonate with your customers."
Ultimately, brands also need to be aware that the findings revealed that people in South East Asia trended higher compared with the rest of the world when it came to sustainability. The report found that sustainability is important to consumers of all ages, across countries and cultures in South East Asia — with 84% doing everything they can to reduce their carbon footprint and almost 8 out of 10 only buying products from brands that make the effort to be eco-friendly.
However, while the report revealed people have a strong affinity for the environment, it also shows a disconnect between intention and action around sustainability.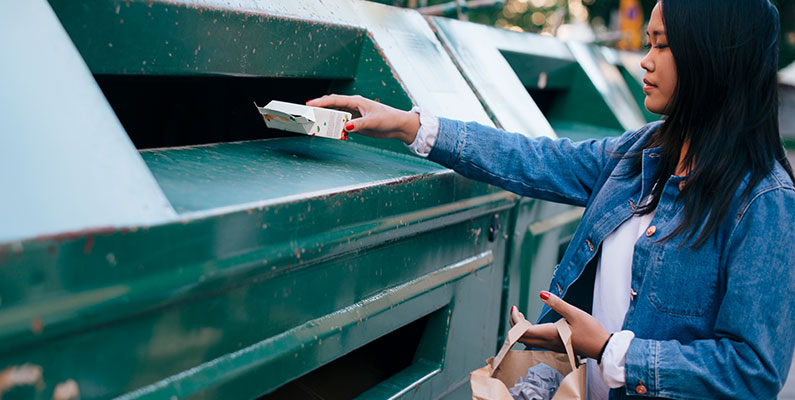 "Although 85% of people in South East Asia see themselves as eco-friendly, almost three-quarters (70%) stated they prioritize convenience over the environment, significantly higher than their global counterparts at 46%," noted Rourke.
"So, while we are seeing consumers across the world facing this consumption conundrum, it is notably higher in South East Asia. This presents a unique opportunity for brands to engage and assist consumers in bridging the gap between intention and action, by speaking to these issues in authentic visual terms."
To read the full Global Report, visit visualgps.com.
This article was written by Shawn Lim from The Drum and was legally licensed through the Industry Dive publisher network. Please direct all licensing questions to legal@industrydive.com.
1208739458, Carlina Teteris | 1153658163, Jonathan Kitchen | 1240992484, Tzido | 764785855, Maskot