Get Real: Be the Visual Change Your Customers Want to See
It's time to have a conversation about the word authentic. I know what you're thinking—and yes, often-times it's an overused, cliché buzzword. But, this particular buzzword has proven that it's worth paying attention to, by deeply resonating with the brands that have embraced it, and the consumers that crave it. And, as a key factor of Realness, authenticity is no longer a nice-to-have—it's a necessity.
"Consumers are now punishing brands who aren't transparent, honest, and real—and in order to establish brand trust through visual storytelling, truth and authenticity are key."

– Getty Images Creative Insights Team
For brands looking to adapt to this much needed swing toward realness—we're here to help. But, before even getting into the imagery, it's important to understand the two paths that lead toward realness and how you can adapt your visual strategy to optimize for them.
What is Realness?
At its core, Realness is about accepting differences, finding empathy for how others experience the world, and having the ability to bring out whole selves into everything we do, personally and professionally. This leads us into the two paths that realness takes. One personal, one marketplace oriented—and both fundamentally based on transparency, authenticity, standing for what you believe in, and tolerance.
Personal Realness goes hand-in-hand with consumers and how they react to the world around them. Younger consumers in particular are more conscientious of where they spend money—and they want to know that the businesses they support, support them too. Coupled with 75% believing they can influence and shape the future, it's important that you pay attention to their concerns—they'll be just as happy to boycott a brand or product that they perceive as unsupportive, as they'll be to spend even more money at a store that they feel relates to them.
Marketplace oriented realness reflects on brands and on what they can do to embody authenticity and reflect reality to better connect with their customers. It goes further than an occasional social post—consumers want to see a concerted effort, one that shows real change in your visual stories and messaging. Adding diversity in your visuals is a great place to start, with 80% of respondents saying that companies need to show people of all body shapes and sizes.
How Can Realness Help My Brand?
Realness is clearly a priority for consumers, so it's up to you to align with this movement to build trust with your customers. Work toward building a healthy rapport with them on social and consider hiring a social media specialist that can keep your brand's identity and messaging in check. By doing this, you'll be able to boost brand loyalty, which in turn could lead to more sales.
And, with almost half of our survey respondents donating to a cause, and 42% supporting a cause through social media, another step to take is incorporating social good into your brand ethos. Many brands out there are already matching donations to worthy causes, or even donating a product for each product sold. This type of initiative might not be possible for every brand out there, but you can use these ideas as a jumping-off point for figuring out how you can show your customers that you share the same values. It'll take work, but you'll be supporting a good cause and creating more loyal customers, which will pay off in the long run.
How Can I Find Images Showing Realness?
That's the easiest part—just start a search on gettyimages.com. Our diverse, global force of photographers, videographers, and creators produce content that's groundbreaking, authentic, and inclusive. Explore some of our curated galleries below, and see how the right image could elevate any project's sense of realness.
Transparency is Key
Customers want to trust their favorite brands—and the right imagery can help instill that confidence. So whether you're letting them peek behind the curtain of your product manufacturing, or showing your audience exactly where your business stands on social issues, use the authentic visuals below to make those connections.
Business & Transparency Gallery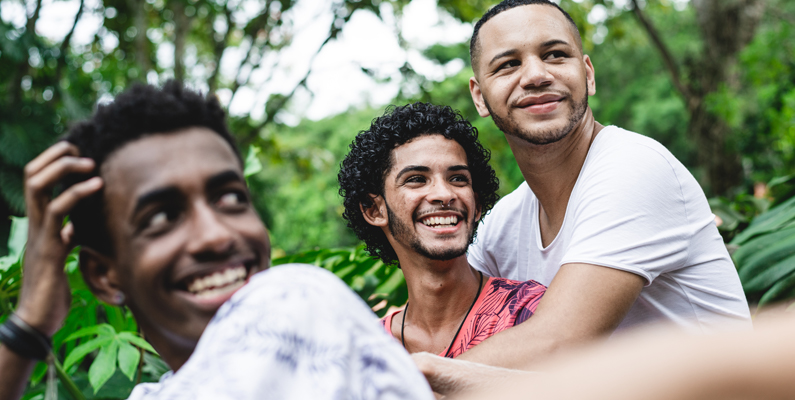 Inclusivity is Everything
Your customers are unique and want to see high-quality imagery representing them and the way they see the world. Find images that reflect your audiences' individuality below.
Individual Togetherness Gallery
Keep it Real
Explore the curated, authentic galleries below to find imagery that showcases the diversity and realness of your audience.
Realness is just one of the Forces affecting consumer behavior. Learn all about it and the others in our Visual GPS report—download and read the full report here.
694764000, MoMo Productions | 526298817, Thomas Barwick | 1125896414, Igor Alecsander | 1157373385, Martinedoucet