Audio Branding: Using Music + Sound in Your Marketing Projects
Audio branding is a growing area of marketing, and it's no wonder why. "Science says that hearing music releases dopamine, actually altering our bodies on a chemical level and making us feel great," according to NewsCred. "And studies show that on-brand music can even help keep customers in stores longer," as well as lead to a range of other business benefits. The right tune can boost brand memorability and impact your audience's emotions in a powerful way, and with Getty Images' exclusive new partnership with Epidemic Sound, it's now easier than ever to find.
Original videos
Video needs audio to be truly engaging; even silent films, while lacking spoken dialogue, featured music and sound effects to keep audiences on the edge of their seats. Music has long been used to set the tone and create a stronger statement in media, from spooky sounds in horror movies and silly noises in comedies to opening credit songs, commercial ditties, and software error alerts.
When it comes to audio marketing, studies at Spotify reveal that, "Brands with music that fit their identity are 96% more likely to be recalled than those with non-fit music or no music at all… [and that people] are 24% more likely to buy a product with music that they recall, like, and understand." Just two more reasons why you can't create a viable video marketing strategy without relevant audio.
The stock music and sound effects available in collections like Epidemic Sound's offer a wealth of material for any video project. Whether you're working on a short film, social media ads, or any type of original video content, a solid stock selection means you don't have to worry about buying the rights to singular tracks or melodies—while gaining access to music and audio that fits or mimics whatever it is you're looking for.
Sound Advice: Search for vocals or instrumentals-only and browse Epidemic Sound by any musical genre or moods like Laid Back, Dreamy, Hopeful, and more to find the perfect accompaniment for any kind of content.
Podcasts + audio advertising
Back in the day, audio ads were sent into the ether, limited to radio listeners, making it nearly impossible to track and measure. Now we have podcasts, audiobook services, online radio, and other streaming platforms through which to reach wider audiences. And unlike many traditional marketing efforts, "digital audio marketing is highly measurable and targeted," says Branding Mag.
"In addition to using standard targeting criteria like demographics, location, and device, marketers can be confident in the contextual relevance of their ads" because a channel that aligns with your brand is sure to reach the audience you're aiming for. Need proof? Midroll Media found that 60% of responders reported buying something after hearing it advertised on a podcast, and podcast ads got over 4 times better brand recall than other media.
That's why it's so important to find stock audio, music, and sounds that fit your brand and your followers. Whether you're creating a whole series of branded podcasts or a single audio ad, stock music and sound effects are sure to make for an engaging and memorable addition.
Sound Advice: Epidemic Sound lets you search by track length so you can find music to fill just the right amount of time for your particular project. And you're free to edit and cut any piece you pick to suit your brand and content needs.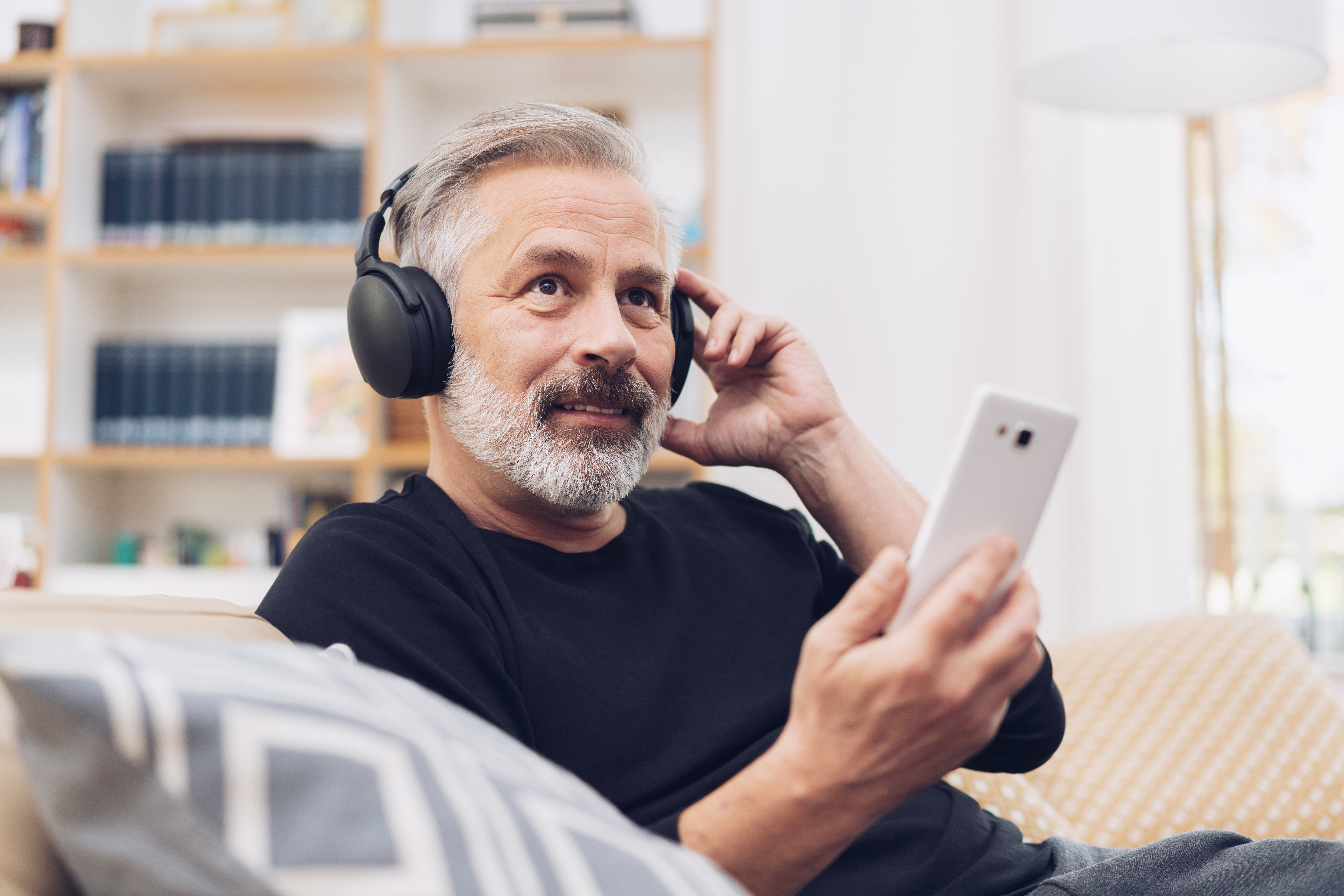 Other content
Even written content can benefit from the inclusion of music or audio. Think about repurposing blog posts as expanded podcasts and recorded audio for optimized accessibility and as a way to reach a broader demographic. Bloggers may also choose to include music with some of their stories while brands try their hands at curated playlists to engage new audiences.
Sound Advice: In coming years, we'll see the development of more and more audio best practices in AR and VR experiences as well, with experiences like Alexa Skills gaining serious momentum nowadays across B2B and B2C markets. "Invest in quality," suggest NewsCred experts. "Consider using real voices, music, and other sound effects to provide a great listening experience" —whether you're working on a skill, audio ad, video, podcast, or any other sonic marketing project.
Ready to elevate your audio branding? Get access to our new music offering by signing up for a Premium Access account that includes music. Getty Images Music gives you access to download from over 30,000 music tracks and 60,000 sound effects from Epidemic Sound. Contact us to learn more and find the perfect tune for your next project.
1185445818, Drazen Zigic | 1144961982, sutiporn | 1134018596, nortonrsx | 1176643996, stockfour