Using Editorial Imagery for Marketing? 5 Questions You Need to Answer.
Whether you're trying to highlight the current global pandemic or represent worldwide events in your commercial project, the use of editorial imagery can send a strong, universally recognizable message. But before you go this route, there are several important steps you need to take—licensing editorial imagery for marketing use is not the same as licensing our creative royalty-free images or videos.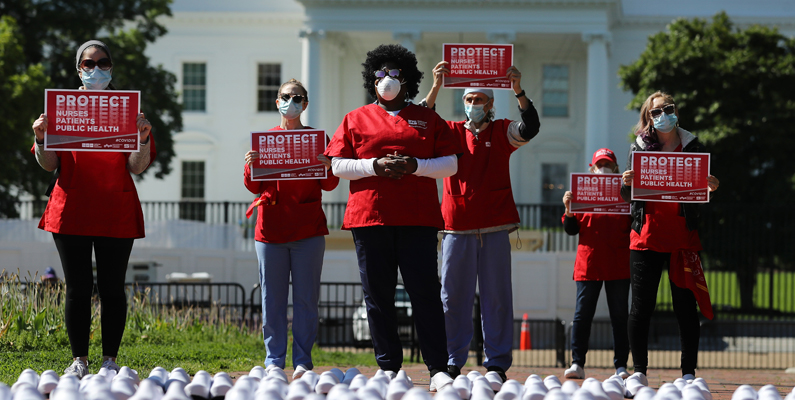 Is Your Project an Editorial or Non-Editorial Use of the Content?
Whether your use of the content is editorial or not will determine the next steps you may need to take to use an editorial image. An editorial use is one that is factual, informative, newsworthy, and/or of general interest—things like newspaper/magazine articles or news broadcasts. On the other hand, a non-editorial use is any other use, including use of the content meant to help sell a product, raise money, or promote goods, services, or a company. Examples of this include, but are not limited to, TV commercials, movie trailers, social media posts, web banner ads, or any other paid advertisement.
So, if you're selecting an image for editorial use, you'll likely be fine with proceeding with an editorial license. But, if your project is a non-editorial use case, you'll need to obtain the correct license, such as a commercial license, to make sure your brand is protected. For this, you'll need some additional permissions, which we'll cover next.
Please note: Even if the end use you are producing is in connection with a not-for-profit, that doesn't mean it is an editorial use.  Whether or not a use of the content is editorial vs. non-editorial will always depend on the context, so in some cases, non-profit end uses may require a commercial license.
What's Featured in the Image?
Once you've selected an image, it's important to determine if the subject matter of that image will require further clearance. Clearance means that you have obtained permission, in the form of a release, from all people and rights holders depicted within the image.
When's a release necessary? For editorial use, you typically don't have to worry about releases when reporting a story or illustrating a matter of general interest. If your project is commercial, on the other hand, and the editorial image you've chosen features people, properties, trademarks, artwork, logos, etc., then permission likely needs to be obtained from the relevant rights holders. Otherwise, you put yourself at risk for a claim from the rights holders depicted in the image.
How do you know if an image on Getty Images' website is released? All of Getty Images' News, Sports, Entertainment, and most of our Archival content lives in our editorial collections and is clearly marked as not released. Our Rights and Clearance team has relationships and expertise that may help obtain those releases and clear the images for use in your projects. Our royalty-free collections are also fully released and ready-to-use for your non-editorial projects (more on that later).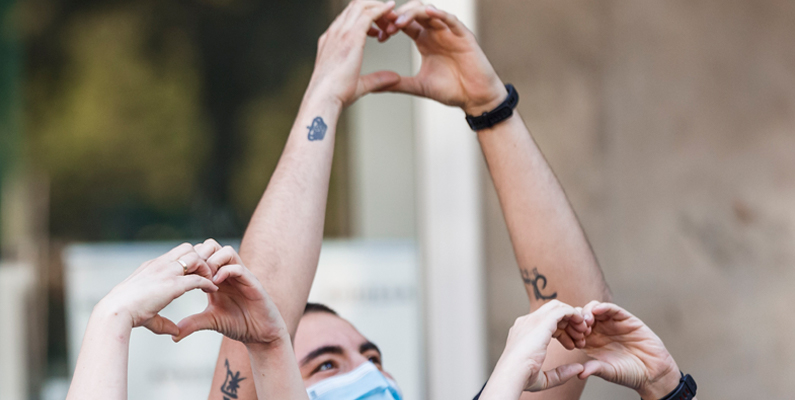 Does the Editorial Image or Clip Feature Unrecognizable Locations and Unidentifiable People?
In some cases, it's difficult to identify subjects featured in an editorial image or video, making it difficult to clear them—meaning your business could still be exposed to license issues. Here again, our Rights and Clearance experts can assess the images and footage along with the context of your use to see if Getty Images can indemnify you for the unreleased elements within the editorial content, all to ensure your brand is protected.
Do You Have Time and Budget to License Editorial Images for a Commercial Use?
Clearing unreleased elements in an editorial image for commercial use often takes time and money. Every clearance is unique based on the context of use, and while some clearances can take only a few days, others can require a much longer schedule. Our Rights & Clearance team is available to help in the planning stages by providing an assessment of your project needs.
Does Your Project Actually Require an Editorial Image?
While Getty Images' editorial visuals are impactful and often iconic, time and budget can be an issue, as previously mentioned. If that's the case for you, we also have continuously updated collections of royalty-free images—captured by the world's best photographers and curated by our award-winning creative team—that could work well within your project. For example, we've put together a number of boards that capture life during the COVID-19 pandemic including working from home, healthcare, and vibrant illustrations, which are all cleared and ready to license for commercial use. We're always updating our creative imagery to remain relevant with what's going on in the world, so be sure to check back regularly.
If you have specific questions or are interested in licensing an editorial image or clip for use in your work, please reach out to our team for more information.
1210859183, NurPhoto | 1223421763, Chip Somodevilla | 1225564658, DeFodi Images | 1146665169, Vesnaandjic