Top 3 Video Trends on Instagram and YouTube Today
Whether laughing through your commute with TikTok, watching a YouTube tutorial on how to defeat your kids at Minecraft, or getting celeb make-up tips as you navigate a busy sidewalk—we're all hooked on video. It's everywhere, everyone's making it, and the short-format, high-impact style popularized by social media has changed the way we think about storytelling, video production, even fame. And while each social platform has its own specifications, they're all having an effect on how brands communicate with consumers.
How do you tap into the proven power of on-trend social video and still manage to do your day job? Let's take a look at three top trends for video on Instagram and YouTube that you can use to boost your social media game.
Instagram
Instagram has become a forum for sharing everything—and that increasingly means video. Instagram Stories, Instagram Live, and the newly launched IGTV have made Instagram a platform for sharing everything from cute puppy videos to billionaire-making celebrity make-up tips. Launched in 2016, Instagram Stories alone have more than 500 million daily active users, and 2020 is on track to see more creative and engaging video added to the platform.
Shoppable Video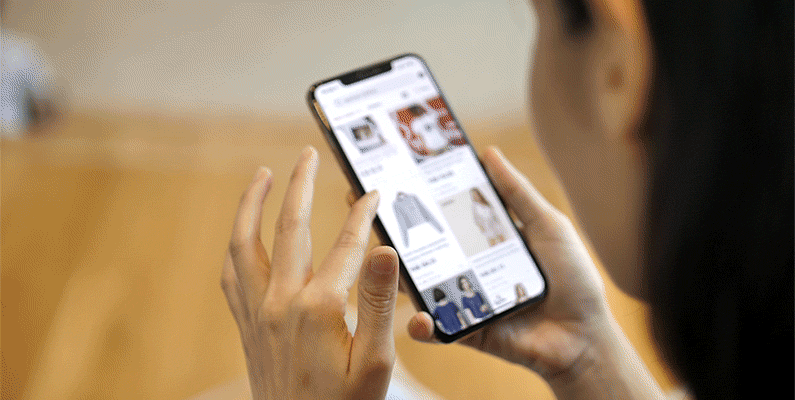 Instagram is emerging as a powerful marketplace. Numerous features have been added to enable shopping, like the ability to tag products in posts and Instagram Stories—even allowing users to complete a purchase without leaving the platform. Showcasing your products in engaging videos that also allow viewers to immediately buy what they're seeing, makes it even easier to convert followers into customers.
Flip Your Video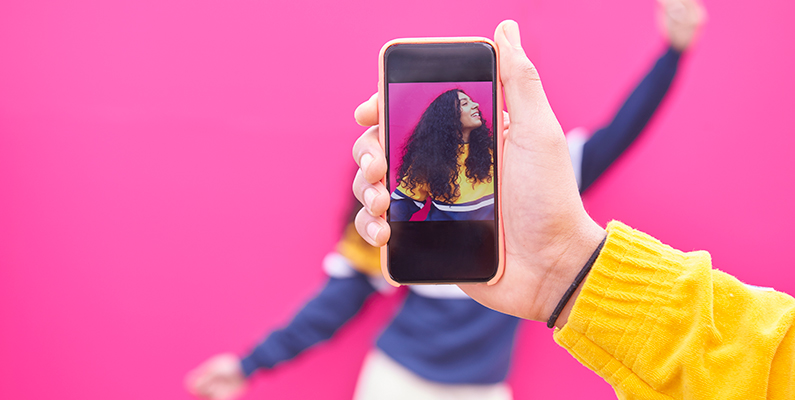 Where did widescreen go? Instagram Live, Instagram Stories, and IGTV are all formatted for vertical video—a trend that's quickly spread across all social media platforms. Studies have shown that we hold our phones vertically 94% of the time. But, why?  Vertical video is better for mobile viewers because it keeps them from having to do something unnatural like flip their phone horizontally. Horizontal video now feels strange or jarring, so if you want to keep your audience's attention, go vertical.
Authentic Over Perfect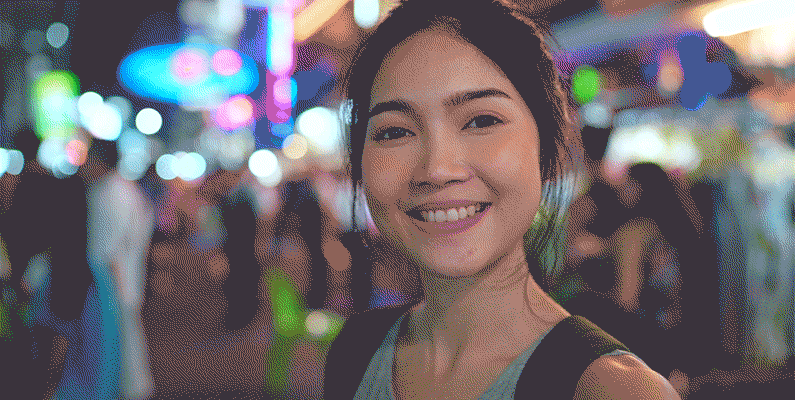 Once the domain of flawless photos and carefully curated feeds, Instagram has become a place to share real-life stories with a real-life look. Brands are jumping on this bandwagon by posting more user-generated videos, choosing relatable influencers over models, and sharing behind the scenes content to show all the work that goes into creating a captivating feed. Shooting your own video, or sourcing video that gives your feed an authentic feel can help keep your Instagram content ahead of the curve.
YouTube
You can't talk about video without talking about YouTube. The video-sharing site has over two billion users, is the second most visited site on the web, and more than one billion hours of YouTube videos are watched every day. It's estimated that over 400 videos are uploaded to YouTube every minute, and there's no slowdown in sight. So, what trends are going to shape YouTube in 2020?
Quality Over Quantity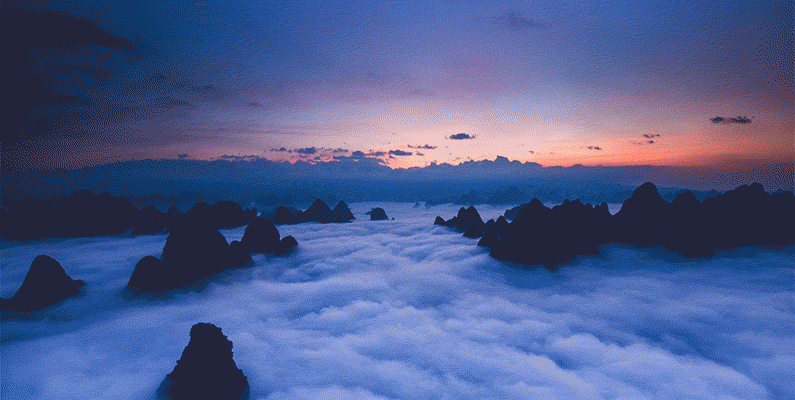 YouTube has a very unique place in the social media universe. It isn't about quick tweets or witty captions; it's a forum for sharing information and telling stories. According to Google, 65% of people use YouTube to help them solve a problem or learn how to do something. Whether you shoot them yourself, hire a videographer, or tap into professional stock footage, YouTube videos should be informative, entertaining, and high quality. People will watch a YouTube video weeks, and even years, after it was originally posted, so it pays to invest in creating higher-quality content for your YouTube channel.
Take a 360-Degree Look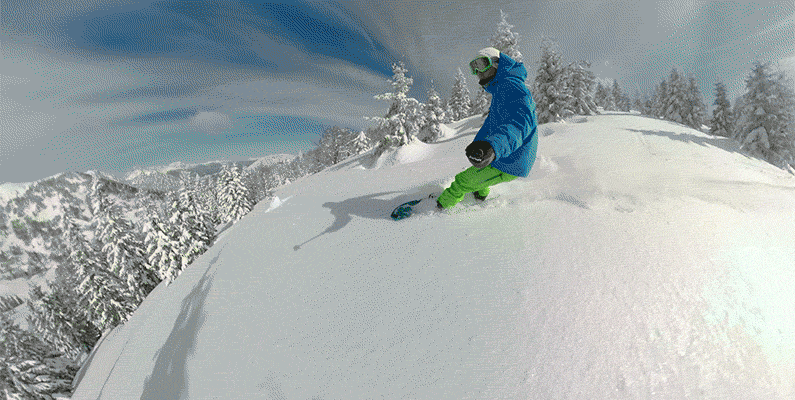 One of the most remarkable YouTube advances in recent years has been the introduction of 360-degree videos. These interactive videos give viewers an immersive, virtual-reality style experience that captures their attention and allows them to create their own personalized experiences. Marketers can use 360-degree videos to showcase products, hone-in on smaller details, and go deeper into very specific topics than previously possible.
Immersive Shopping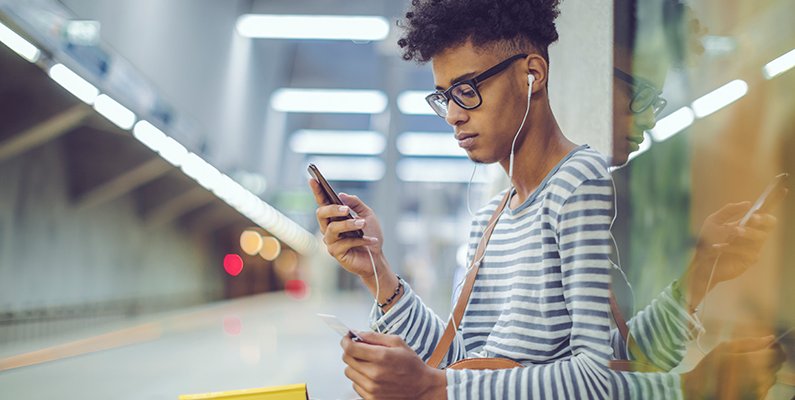 Just like Instagram, shopping is a growing part of the YouTube experience. In fact, as much as it's a social platform for sharing video, YouTube is the second largest search engine, and much of this search is related to making buying decisions. In fact, Google estimates that 80% of shoppers watched a YouTube video related to a purchase they were planning to make. Over the last two years, the watch time of "shop with me" videos (videos that showcase an influencer shopping) has grown tenfold. If you're selling a product or experience, high-quality YouTube videos give you the opportunity to promote it, explain it, and connect it with billions of potential consumers.
Let Getty Images Help
It's clear that to get more out of your social media marketing, you need to do more with video. Getty Images Premium Access provides one simple plan that gives you access to millions of high-quality videos and images with simple licensing, stress-free setup, and powerful productivity tools, with advanced search filters that make finding high-impact, highly effective videos, images, illustrations, and vectors faster and easier. You can choose a plan that covers everything you and your team needs from start to finish, offering valuable savings and flexible options. To learn more talk to your Getty Images rep or visit gettyimages.com.
1036148720, Klaus Vedfelt | 1144191234, tawattiw | 1140212326, We Are | 1140844131, Tirachard | 525441560, MediaProduction | 1092233754, helivideo | 697612384, Eva-Katalin | 1035586188, mack2happy | 1146696044, Alexander Spatari | 1136829139, Yongyuan Dai | 1345701707, Westend61