The Ultimate Guide to Optimizing Your Creative Ads
Since as far back as the 17th century, businesses have used print to advertise their offerings. Back then, they used illustrated trade cards—a precursor to the popular postcard medium of today—to describe goods and services.
Advertising has always been about creating visuals and messaging that motivate viewers to take action. And nowadays, with endless print, audio, video, and digital capabilities, we have more ways to reach our audiences than ever before.
Consistent branding across channels can boost revenue by up to 33%, and customers need exposure to those various touchpoints to build awareness, trust, and interest in your company.
To keep up a fresh look, stand out from the crowd, and maintain a unique brand identity, powerful visuals, audio, and other creative placements are necessary in any kind of advertising or marketing efforts. For more than 25 years, Getty Images has been at the forefront of the world's best imagery, and advertisers turn to us when they're putting together their own creative work. Getty Images also brings research, insights, and expertise to the table to round out your creative strategy.
In this eBook, we'll explore expert insights from Getty Images and best practices on how to make the most of our royalty-free, industry-leading resources that include photography, illustrations, vectors, video, and even audio.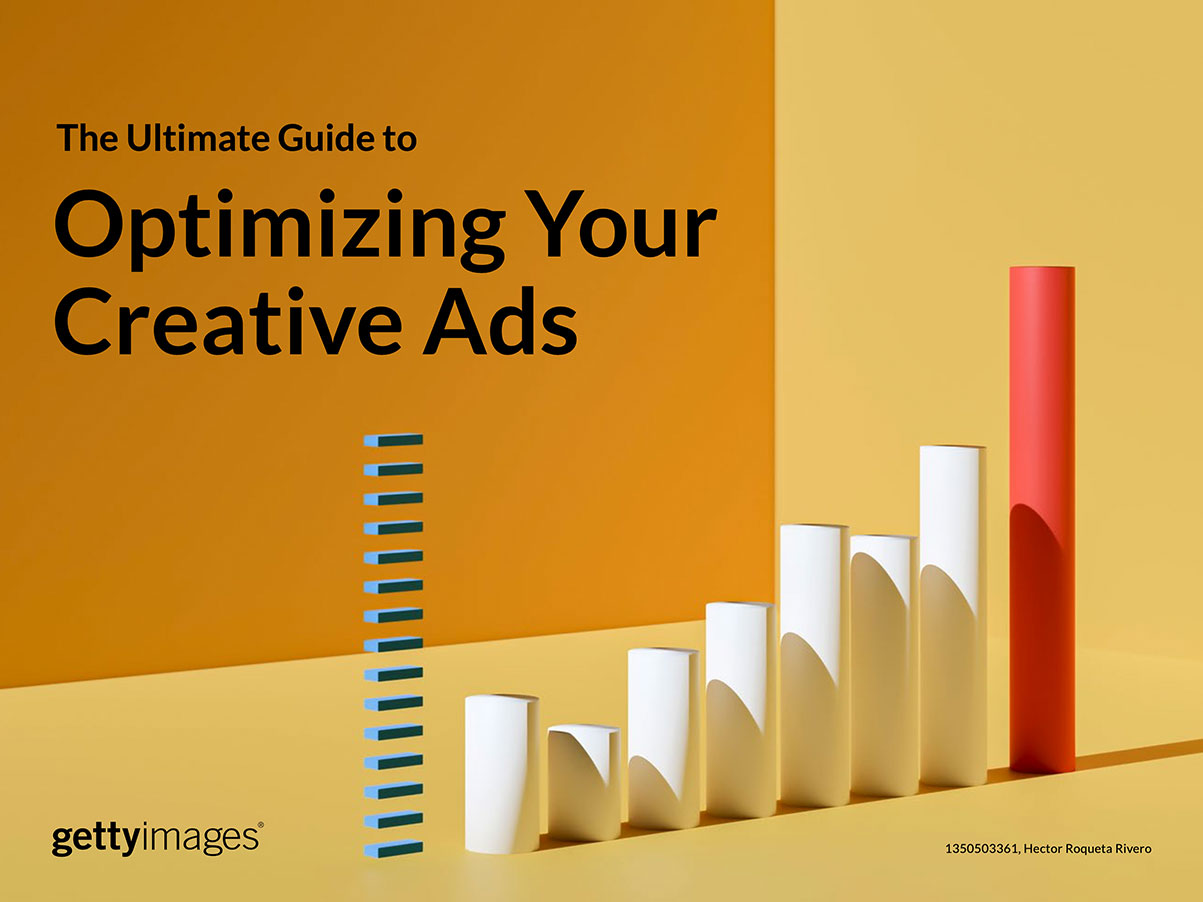 1350503361, Hector Roqueta Rivero