6 Tips for Searching Imagery in a COVID-19 World
You can hardly turn on a TV or read an article without coming across references to COVID-19 or our "new normal". While the language can feel relentless, if you're producing creative work, your brand needs to acknowledge the world we're living in—and that means finding imagery that echoes your audience's experiences while resonating with what they value.
But where do you start? In this article, we turn to Getty Images Research Editor Alessandra Bianco for her tips on how to search Getty Images for effective, authentic, and impactful imagery that actually means something during a global pandemic like COVID-19.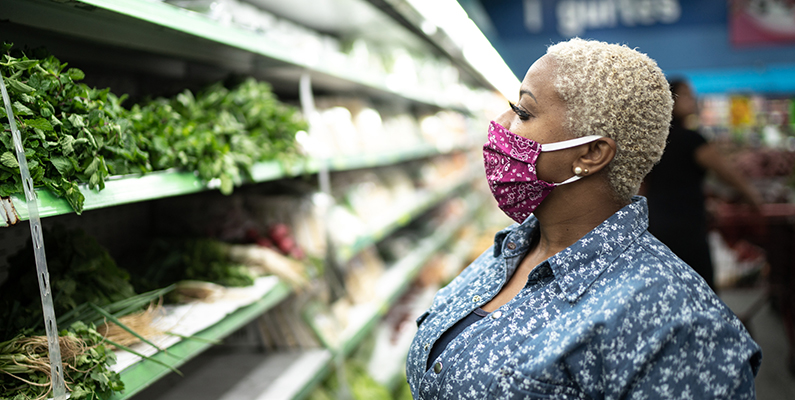 Use "COVID-19" as a Qualifier, Not the Main Search Term
The obvious answer when searching for COVID-19-specific imagery is to use the term "COVID-19," but if you just use that term in your search the results might be too literal. "If you search only COVID-19, you'll get mostly pictures of the virus," says Bianco. "If you add it to another keyword, you'll get what our teams have decided makes sense during COVID-19." For instance, adding the term to something like 'grocery store' will help to filter imagery to include face masks and social distancing while grocery shopping, even if you don't type in those specific qualifiers.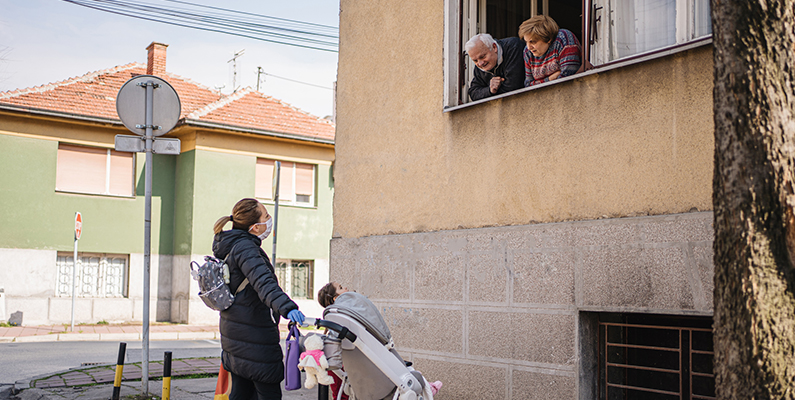 Use Phrases and Connecting Words
Like any search engine, the Getty Images search is powered by AI and will work better if you put in specific phrases, rather than succinct words. Bianco also recommends using what's called Boolean search operations, specifically using words like "and" and "not' (think: "Paris not Eiffel Tower" if you want to avoid the stereotypical landmark shot). These qualifiers are particularly helpful right now to eliminate search results that include large crowds or people not practicing appropriate social distance (by searching "public park not crowds," for example).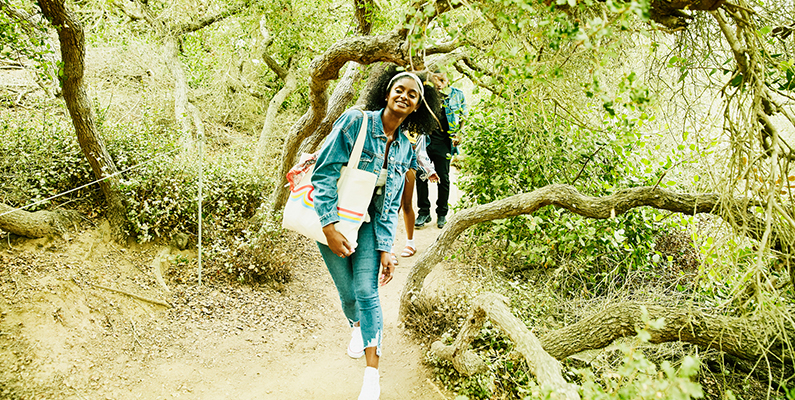 Adapt Your Searches to Activities, Not Restrictions
Beyond the basics of showing appropriate social distancing, it's important to remember just how nuanced the topics have become. "I like to think about what activities are inherent to being social distanced, rather than just searching for 'social distancing,'" says Bianco. "Activities like hiking, kayaking, and mountain biking are great because they evoke emotion but usually don't include crowds."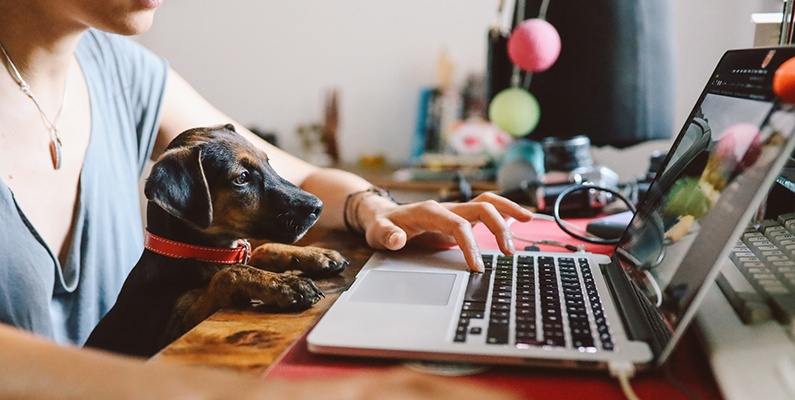 Check Back Every Day for Emerging Search Terms
"Come back and run searches regularly," says Bianco. "We're adding images every day, many of which are categorized under brand new search terms you wouldn't even have thought of three months ago." Think about it this way: at the beginning of the year, would you have understood what was meant by a phrase like "six feet of distance" or "anti-quarantine". These phrases mean a lot more now, and many photos and videos are being added to our site specifically tagged with those terms every single day. Really try to bring your own context into this, and think about phrases that are new in the larger world—it's likely that we have those images on the site.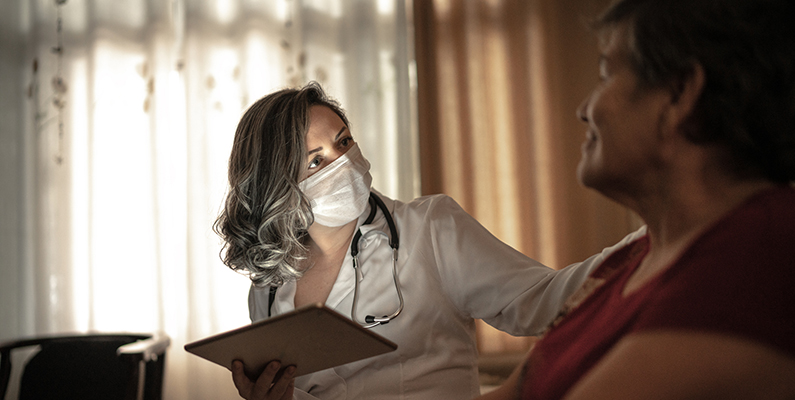 Don't Just Search "Hospitals" When Looking for Healthcare Imagery
One specific tip Bianco offers is related to any images depicting hospitals and health care workers. "Although we keep adding incredibly authentic-looking content daily, it isn't always easy for our photographers to get access to hospitals for their creative shoots like we do in our editorial news coverage," says Bianco. "If you try adding 'doctors,' 'nurses,' or 'nursing homes,' to your search you'll find more shoots that are about the human connection of healthcare and will likely be more impactful for your healthcare projects."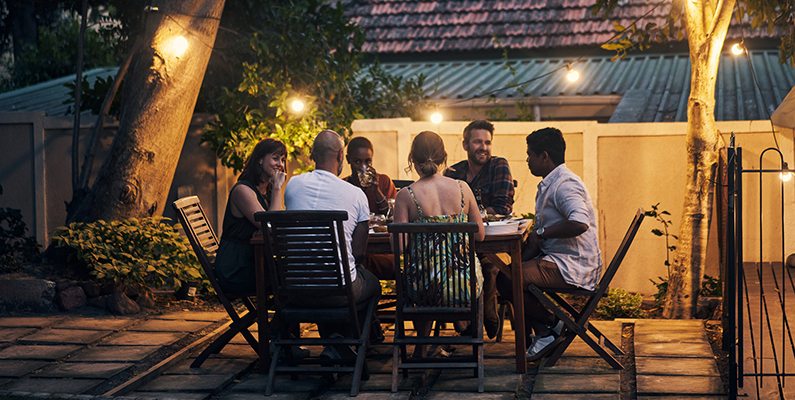 Take a Gradual Approach for Post-COVID Images
What is a post-COVID-19 world going to look like? A lot of us don't know, and much like our communities' reopening strategies needs to be gradual, you should take a measured approach to showing post-pandemic imagery. "As the situation starts to improve, images might not need to be completely free of small groups, but your projects should still not be showing giant crowds," says Bianco. "One interesting technique for showing 'people coming together' is to try to find imagery of multiple families joining at an event like a barbecue." Bianco recommends searching normal activities you would have done before COVID-19, but adding "and mask" or "reopening"—both terms will help to keep proper pandemic precautions in context with a post-COVID-19 world.
Like any search, think about your real world. Is it safe in your target country to have small gatherings or two-family block parties? If so, choosing imagery that shows that can be powerful. Just be sure your subject matter matches the safety measures outlined by your local community.
Want a curated selection of imagery? Check out our COVID-19 resource center. Or, just dive into a search to find the perfect image now.
1210229512, Ada Yokota | 1218093780, FG Trade | 1216815593, FluxFactory | 1184870282, Thomas Barwick | 1175471795, lechatnoir | 1218240161, FG Trade | 1202732514, pixdeluxe