How To Use VisualGPS Insights To Inform Your SEO Strategy
If you're creating online content, you probably spend a lot of time thinking about SEO. Whether you're a small business owner taking charge of your own marketing, or a digital marketer on an enterprise team, you work hard every day trying to get your message out in front of as many people as possible. Search Engine Optimization is an essential part of that work.
Why SEO Matters
The time and effort we spend on SEO is vital to connecting with new customers. 68% of online experiences begin with a search engine, so the further up the ranking we can move our content, the more success we're going to have.
You probably already use a lot of different tools, services, and platforms as part of your SEO workflow: to analyze traffic—your own and your competitors'—and identify the terminology that is driving views and clicks, understand trends, find gaps, and create content around the right keywords and phrases to fill those gaps.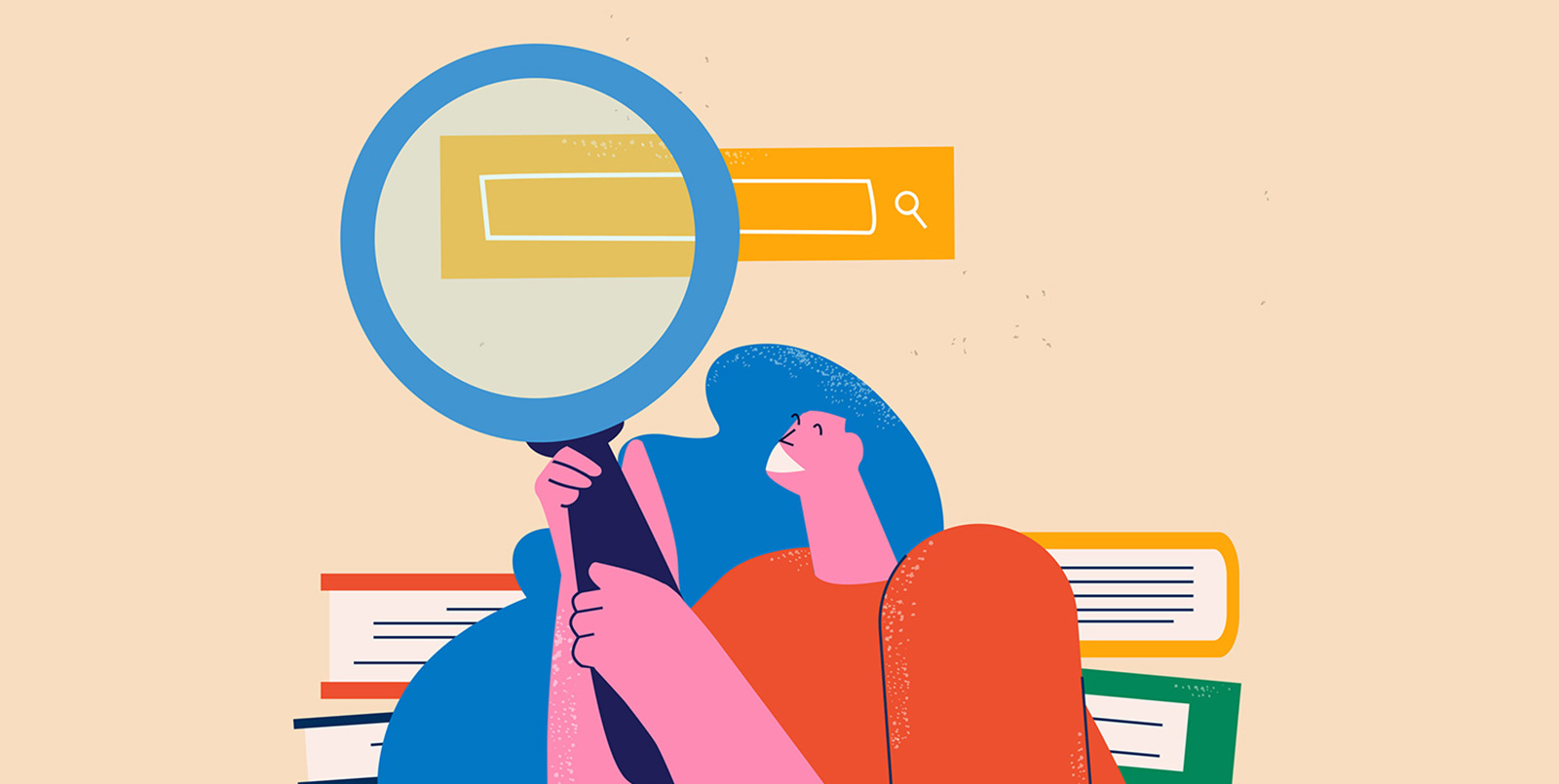 But What About Visuals?
Our VP of SEO, Matt O'Such, recently shared a video that provides tips and dispels some myths about SEO and visuals. The bottom line is that high-quality visuals—including stock photos and stock videos—are essential for taking full advantage of all the different ways you can get your content in front of potential customers, from web search listings, to Google News, Google Discover, Image Search and more.
Before you commit the budget to a high-res stock image or video file, you want to have the same kind of confidence in its relevance and timeliness as you do in your well thought out blog headline. But there hasn't been the same kind of purpose-built tools available for digging into user interest data and trends on visual content as we have for text and keywords.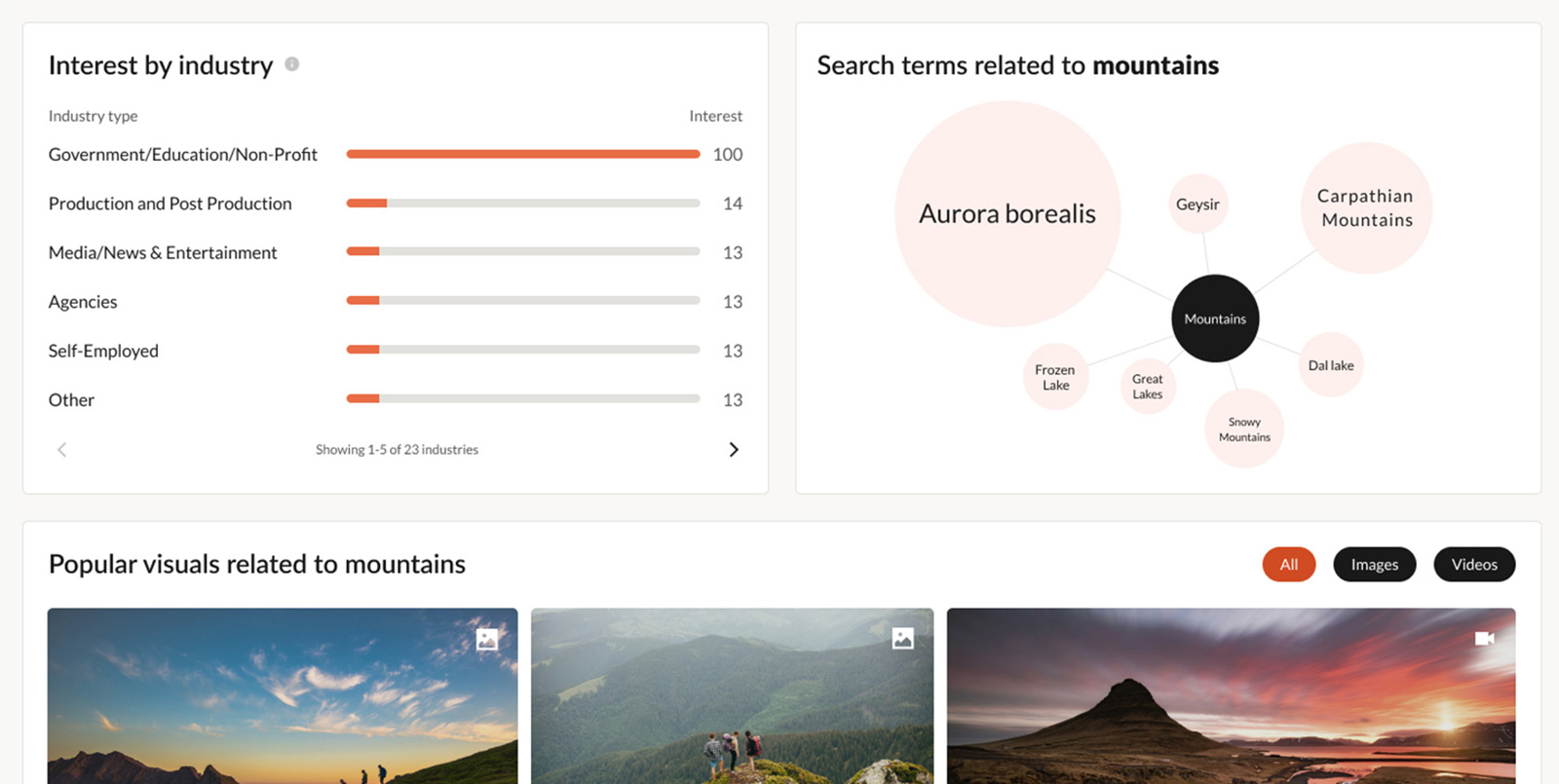 Introducing VisualGPS Insights
VisualGPS Insights is an all-new interactive tool created by Getty Images that helps you make smarter decisions about your visual content by studying user interest in terms and phrases by industry or region, over different periods of time. Drawing data from millions of user searches at Getty Images and iStock, VisualGPS Insights surfaces relevant, actionable insights, making them accessible through easy-to-understand charts and graphics. You can use it to explore ideas and concepts, validate your strategy across industries, regions, and time frames, with robust data drawn from the world's leading suppliers of visual content.
From an SEO perspective, that means you can explore specific keywords and phrases, and dig into user interest by industry or region for a specific time period. The tool shows related words and phrases, to help you focus in on the exact terminology the segment is using to search for a concept, and then see popular visuals—images, videos, illustrations—to literally see how that segment is visualizing that concept. The more data that you can find on the specific nuances that your targeted segment expects, the better prepared you'll be to deliver content that's interesting.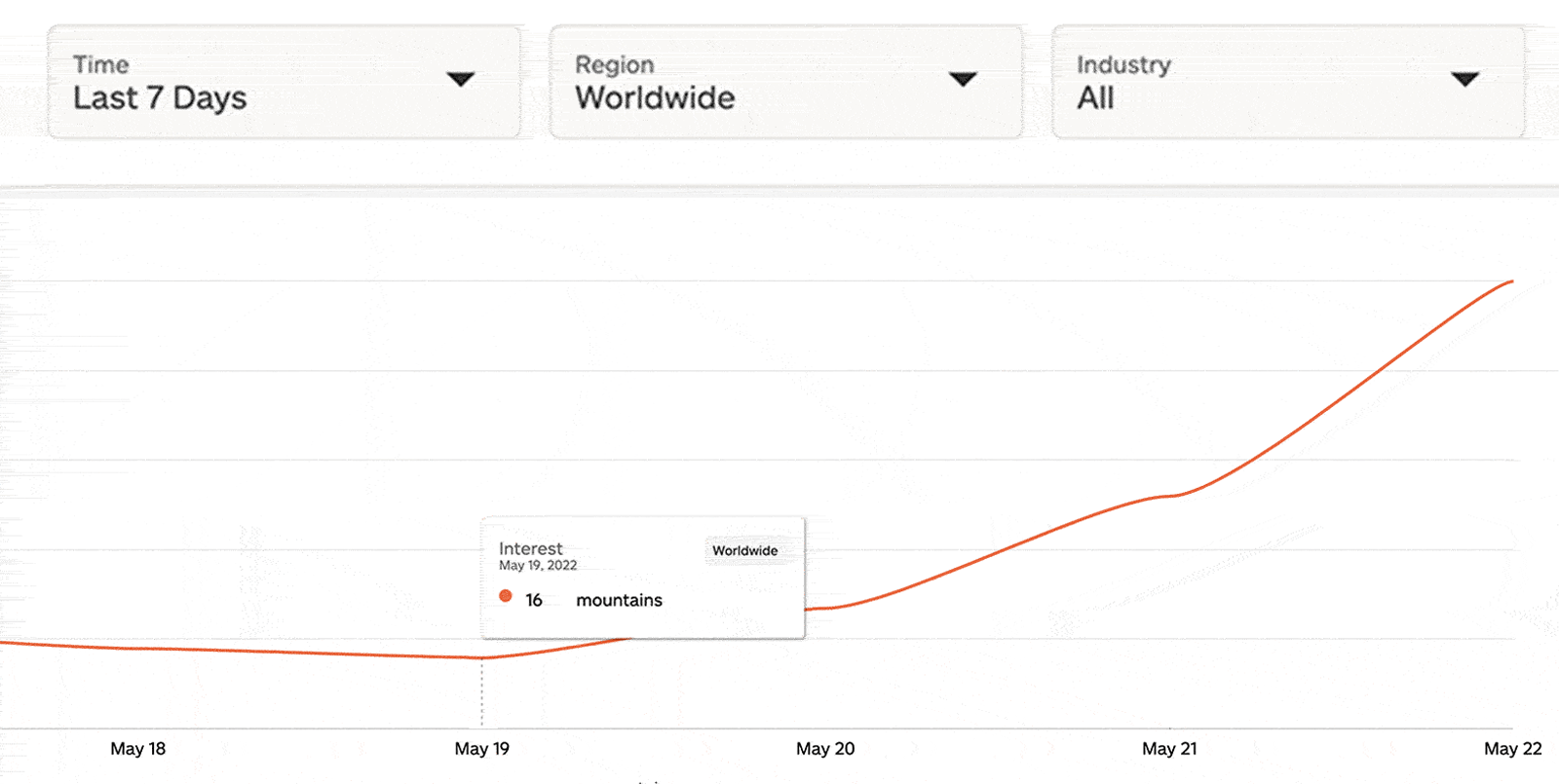 How To Use VisualGPS Insights To Inform Your SEO Strategy
Interest over time
When will your content be in demand and interest for your topics higher? VisualGPS Insights helps you plan your editorial calendar by showing how interest in concepts—and the visuals being used to represent them—changes over time. Use the interest over time chart to see variations over a selected time period, whether it's the past week or the past year, and select stock images, photos and videos that are timely and match the moment.
Interest by industry
Say you've been creating content around mental health and your focus has been on the technology sector. Now you want to shift towards financial services.
Use VisualGPS Insights to search for mental health. Then use the interest by industry filter to select technology. Now do the same for financial services.
The interest by region map lets you see exactly where in the world users from that industry are most interested in the topic.
Now have a look at the popular visuals. You'll be able to see the specific differences in the visuals that the different industry verticals are using to represent this topic. In this case, Technology is using more abstract and conceptual visuals, with more illustrations. For Financial Services, there are also abstract representations, but also more real people, and an emphasis on people interacting. We see a lot of concepts around counselling relationships. In general, the colours are brighter and the mood is lighter.
Interest by region
Suppose you're a US agency with a content series built around visuals of people drinking beer. Now you want to target Europe.
Use the interest by region map to see relative interest in the countries you may be targeting.
Scroll down and have a look at the bubble cluster under "Search terms related to beer," to see related terms that users also searched for. Click "bier" or "cerveza" to get a better sense of localized interest from people searching in Spanish or German specifically. These differences can help inform your SEO decisions.
Notice that the popular visuals related to "beer," "cerveza," and "bier" are quite different. Now you have a better understanding of the kinds of stock images and videos the local markets are using.
All of this is actionable information that is going to help inform SEO strategy and plan visuals. You have real data to use in your briefs and to back up budget discussions with stakeholders.
Actionable insights for SEO
VisualGPS Insights is a powerful new tool that will help you make smart stock image and video choices for your SEO research and strategy. Now you can explore the visuals that different industries and regions are using to represent similar concepts and drill into rich data to identify meaningful opportunities. When you can see and understand these differences, you can select visuals that work for the audience and increase the likelihood of clicks and connections.