Find Imagery Faster with Automatic, Intuitive Suggestions
You know that you'll always find the perfect imagery or videos you need on Getty Images—now it's even easier and faster to do it. By optimizing our already powerful search functionality, we're streamlining the search process and making it as effortless as it can be, with smart, new features that help you get to your desired results faster. Take a look at what's new by checking out a few updates below.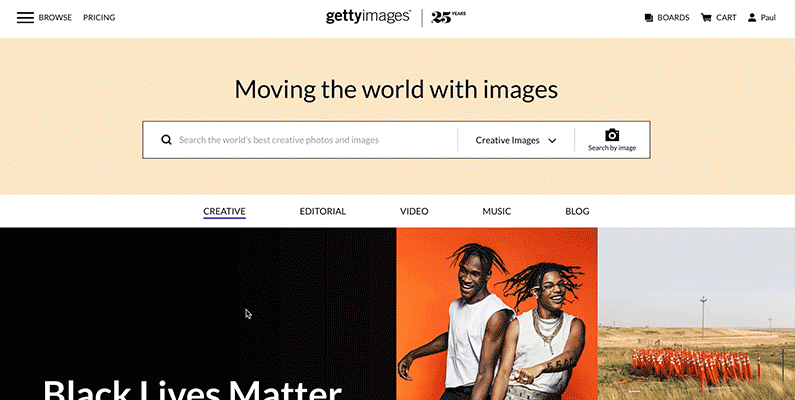 Get Inspired With Relevant Keywords
We know the importance of keywords—and that it's not always easy to think of the right word for whatever imagery you have in mind. To show you better and more relevant content that sparks creativity, we've optimized our auto suggest feature to make it easier to find the right keywords to use.
With additional, more relevant suggested keywords—as well as an upgrade to our systems so that auto suggest works even with misspelled words—it'll now be easier than ever for you to find the perfect content for any project. Take a look at the functionality below, and then start your own search on gettyimages.com, using our AI-powered search suggestions to find the most relevant content for your needs.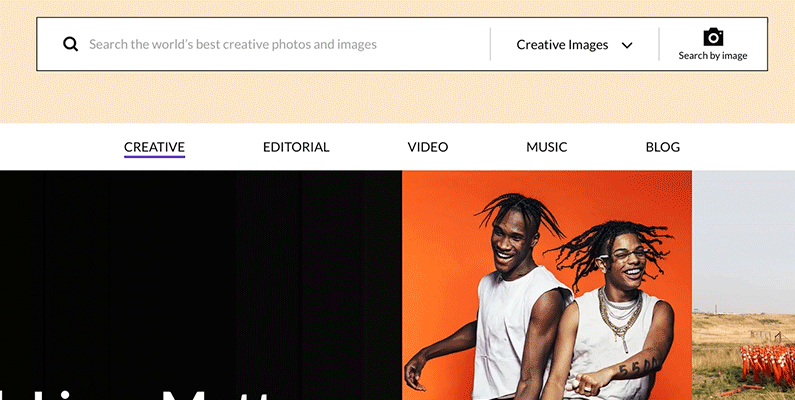 Access the Same Powerful Search From Our Affiliate Partners
Whether your search for content on Getty Images or through one of our affiliate partners, we want to make sure you have the same, world-class experience. That's why we've upgraded our search capabilities across all platforms and partners to include an optimized autocorrect functionality, to help you find exactly what you need—no matter how you spell it.
See how easy it is to find the perfect visuals by starting a search on gettyimages.com today.