Break Through with Stereotype-Smashing Collections
Whether it's through billboards featuring real, non-airbrushed people or videos championing body positivity, consumers are drawn to campaigns and companies that authentically represent who they are and how they see the world. They'll applaud brands that take genuine steps toward more inclusive marketing, and they'll be vocal if they think a brand is missing the mark. So, to create lasting, genuine connections you need to make sure you're creating content that your consumers can relate to—and the best way to do that is by choosing the right visuals.
Getty Images has partnered with top brands and leading organizations to create stereotype-smashing collections that portray the world, exactly as it is, helping you make campaigns, ads, and marketing materials that connect to your audience. Discover three of these groundbreaking collections below, and find imagery that can elevate your brand and foster impactful change.
Disrupt Aging® Collection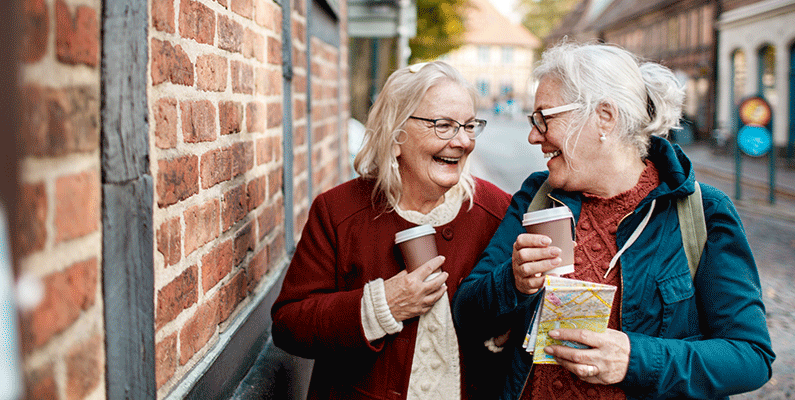 Think of your typical stock image of an older person. It might be a couple taking a stroll down the beach, or someone sitting on a recliner. And while these images may reflect some versions of growing older, they don't necessarily reflect the lives of today's older generations—in fact, 80% of people 50 and over say they're stereotyped by marketers. The truth is, people are now living longer, healthier lives, and they demand to see visuals that reflect that reality.
That's why we launched the Disrupt Aging® Collection. Created in partnership with AARP, this collection of images helps marketers create content that reflects what growing older means today. With photos showing older people playing sports, traveling solo, and living active lives, this collection looks to change the conversation around aging.
Disability Collection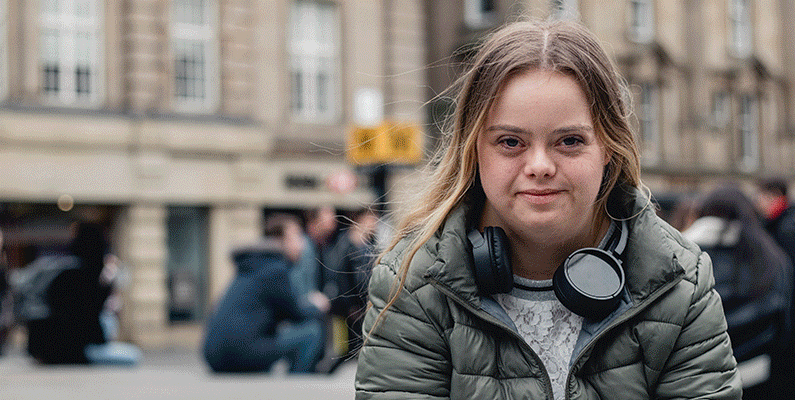 For companies and small businesses who are trying to be as inclusive as they can be, it could still be challenging to find images of people with disabilities that are authentic and empowering. Just like anyone else, disabled individuals want to see themselves represented in media & advertising, in a way that avoids the stereotypical narrative of "overcoming" their disabilities, and instead accurately pictures their disability as just an aspect of their identity.
Breaking down stereotypes and creating a more authentic visual view of disabled individuals across media, advertising, and social media has been a focus of ours for over a decade. Furthering that commitment, we've partnered with Verizon Media and the National Disability Leadership Alliance to create the Disability Collection. These groundbreaking visuals can help you accurately represent disabled individuals in your campaigns by featuring images that show them living full, active lives.
Project #ShowUs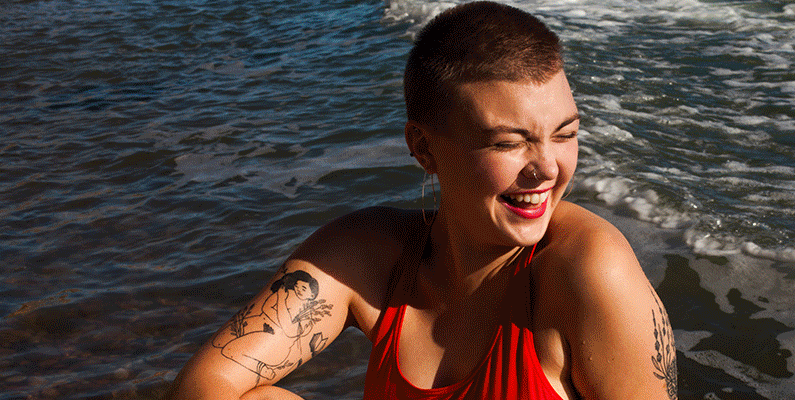 70% of women still don't feel represented in media & advertising—that's a problem. Our solution? Project #ShowUs.
Made up of over 5000 photographs (and counting) that shatter beauty stereotypes, Project #ShowUs was created in a partnership between Getty Images, Dove, and Girlgaze to show female-identifying and non-binary individuals as they are—not as others believe they should be. This collection had an immediate impact when it first launched, winning a Cannes Lion award and inspiring women from all over the world to share their images and be part of Project #ShowUs.
If you're looking to create deeper connections with your customers, consider tapping into the power of Project #ShowUs. You'll be supporting these photographers and reflecting the authentic experiences of women around the world, while also elevating your own visual communications to be more relevant, genuine, and inclusive.
Looking for More?
Whether you're looking for images that smash stereotypes or change perceptions, you'll be able to find exactly what you need on gettyimages.com. Explore all of our groundbreaking images, illustrations, and videos today, and see how you can elevate your creative and move the world.
1082003248, Julia Gunther | 1097712952, Geber86 | 103576186, Jose Luis Pelaez Inc | 1081675098, Btihal Remli | 1136840562, SolStock | 1082635290, Iya Forbes | 1159434048, SolStock | 1061269304, Sophie Mayanne | 1063385756, myriam meloni | 1062308570, Deby Suchaeri