Ask This Question Before You License an Image
Before you license an image on Getty Images, you should first ask yourself: What is the final project you're going to use that asset for? Are you adding images to an article? Or are you creating a full-on billboard advertisement? Use this article as a guide to first answer what size file is right, based on your project, then decide if you need any additional usage rights.
The Right Sized File for Your Project
Below, you'll find a list of common project types, all connected to the file size that you'll most likely need for that medium.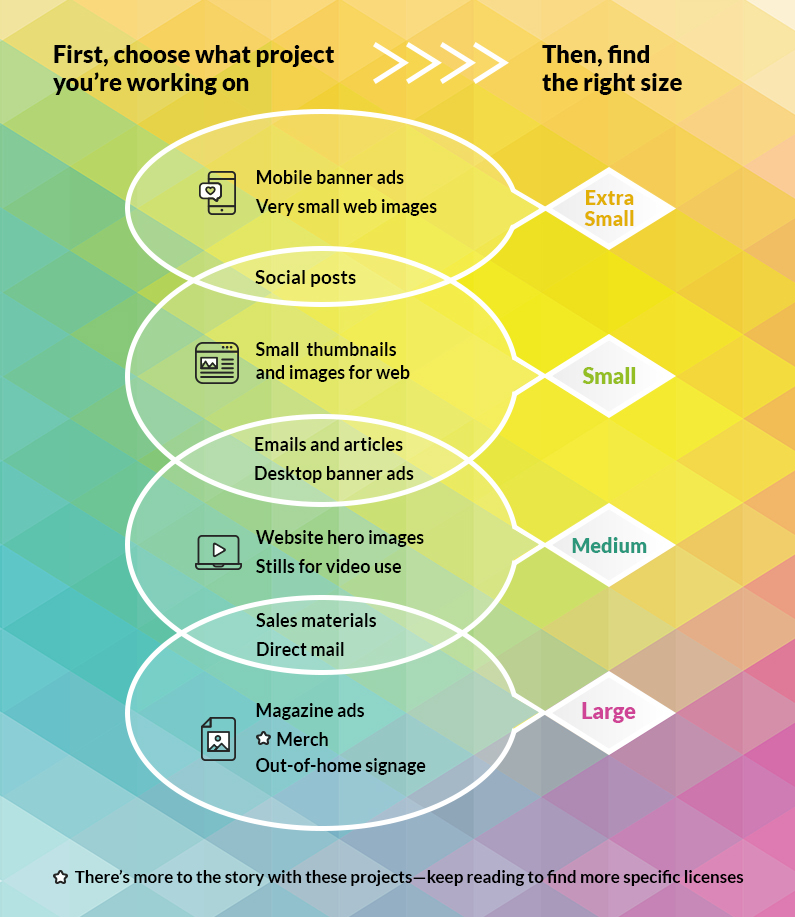 You'll notice that some of the projects above could fit somewhere between two categories, so it's important to remember that not all projects are black and white. For instance, if you're building a website or an email and you need one hero image plus a series of smaller supporting images, you'll be best served using the medium size for the hero image but the small size for the supporting images. Not only does this save you money, but it will prevent your servers from having to load a massive, full-resolution image. This way your pages load quickly, and your emails won't get denied by email providers.
What if your project isn't this clear cut? There's a handful of uses that require additional rights to be purchased on top of the standard royalty-free license. That's where our extended uses come in.
Projects That Require Additional Usage Rights
Reach out if you're using an asset for the following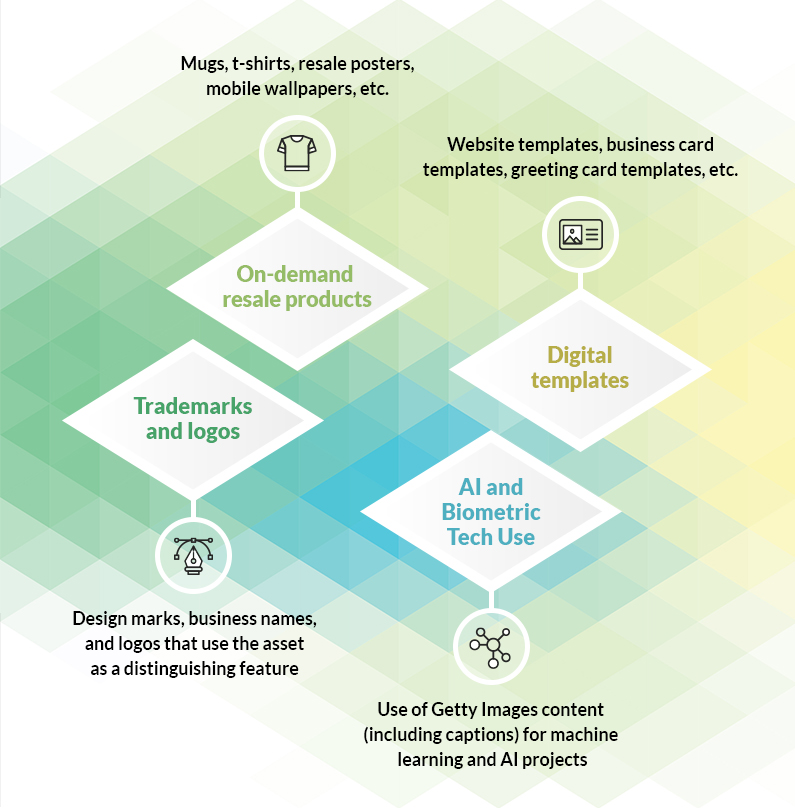 QUICK TIP: EPS FILES
Creating a logo or illustrated merch? Make sure you download an EPS vector file for maximum sizing capabilities.
Now that you know the ins and outs of licensing, download the perfect image for you on gettyimages.com.
To learn more about our license agreement, check it out here. And if you need any more specialized licenses, reach out to our sales team to put together the right package.
505289658, ilyast | 505272040, ilyast | 505273592, ilyast | 1145870069, rambo182 | 1173884625, rambo182 | 1190172113, rambo182 | 1190166408, rambo182 | 1179804740, rambo182